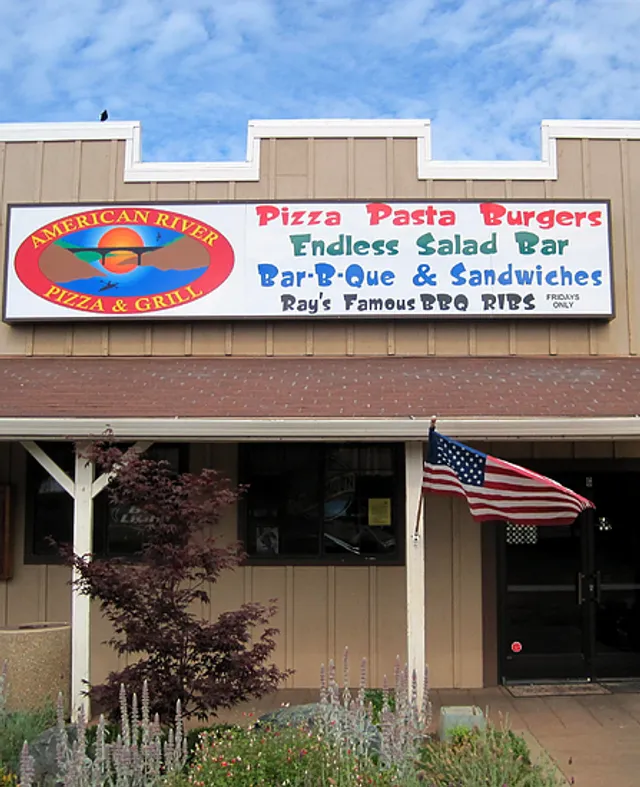 American River Pizza and Grill
Pizza - Burgers - Tri Tip - Salads
Located near the heart of the American River confluence, American River Pizza is surrounded by endless outdoor activities. With equestrian, hiking, and biking trails abound, American River Pizza is a family-oriented restaurant with outdoor patios, free WIFI, sports TVs, and an indoor projector!
---
Our History
There were very few food choices in the community back in 1990. People would have to drive 20-30 minutes to Auburn or Georgetown to get any prepared food. So Lorrie and Ray Attleberger opened Cool Deli, which soon became a popular hotspot in the area with lines out the door. The Famous Tri-Tip Sandwich was the star of the show.
As the surrounding area grew and more river rafting tourists came to the American River, there was a need for even more prepared food options. In 2009 they took on a partner, Don Williamson, and American River Pizza and Grill was born! The deli menu was incorporated into the Grill and the deli closed in 2011.
We now serve lunch and dinner and offer local beer and wines along with fabulous homemade desserts.
Our Family
Lorrie and Ray live in Auburn Lake Trails and have brought up their children and grandchildren here on the Divide. Combined, they have over 70 years experience in the deli and restaurant industry and are very proud of their family-owned restaurant.